a proven path to confident and optimal marketing decisions.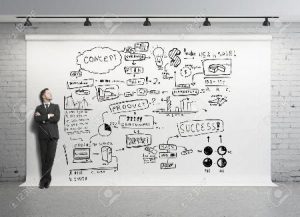 Your unique business situation, your challenges, and your insights needs will guide our research plans.
True marketing agility is not just speed. It's the ability to sense and adapt to the world around and seize the opportunity.
This is why we will hyper focus on of the true context in which your business and brand competes – unlocking the essential truths regarding market motivations, mindsets, and behaviors.
Our research will enable you to leverage your own market knowledge and intuition to take the best possible marketing decisions and actions.
expert led
Your project will be led by an executive-level consultant every step of the way – bringing expertise and creativity in design, execution, and delivery of your objectives-focused research.
impact beyond insight
We'll tell you what is going on in your market – and why. We'll also bring fresh ideas and perspective that will transform the way you think about your brands and your market.
lean and agile
We'll assess your unique needs and objectively tailor an economical, on-point solution that delivers meaningful and high impact results. Don't get zapped by off the shelf research solutions which are often numb to the true dynamics of your market and business realities.
Focus on you
Our agile approach will ensure that your project is fit for purpose – customized to your business situation and growth ambitions. Everything we do revolves around your unique business needs and is measured by your success.
holistic and integrated
We can work seamlessly across your business challenges to provide a complete and unified view of your market and how you can optimize your marketing, branding, and innovation strategies.
flexible service model
Matched to your requirements, we can provide you with end-to-end research solutions or with "as needed" consulting services to augment your in house team. Either way, you'll get thought leadership, strategic perspective, and exceptional research know-how and analytics.
Customized solutions that drive action.
Our approach
Our engagement process ensures true agility to support your unique business and marketing challenges. Our senior-level insights consultants lead every aspect of the engagement, combining comprehensive research experience and analytic rigor with objective strategic marketing perspective.
diagnose
We'll invest our time to fully understand your business strategy, challenges, and ambitions. We'll determine what insights are needed, why they are needed, and what they can mean for you and your business.
Design
We'll customize an agile research plan to provide the rigorous data and insights you need to inform and inspire ideas and guide optimal strategy.
discover
We'll gather, organize, and analyze data. We'll develop insights and create ideas. Through written reports, presentations, and workshops, we'll bring new perspectives and ideas to inspire and guide your team.
decide
We'll support you and your team throughout your decision-making process. We'll keep in touch to ensure that you have the insight to take the right actions.